June 22, 2021
The Nova Clinic Offers Unbelievable Promotions for Non-Surgical Treatments!
Dubai, June 2021: The Nova Clinic by Aesthetics International is a renowned plastic and cosmetic surgery center in Dubai. The clinic has announced excellent discounted deals for its expansive range of non-invasive procedures in different categories. It is a limited-time offer customers can avail for skin rejuvenation, tightening, and other such procedures and get ready […]
Read More
June 15, 2021
Top Trending Cosmetic Procedures in 2021
We are driven by a trend of focusing more on our appearances and looking picture perfect. Not that there's anything wrong in keeping oneself up to date and attractive, cosmetic procedures have become crucial for most to maintain a certain image. Thanks to technology, those conscious or shy of their certain facial or physical features […]
Read More
May 27, 2021
7 Reasons Why Laser Hair Removal is the Best Choice to Get Rid of Unwanted Hair
Getting rid of unwanted hair has always been a problem for women – until the use of laser technology surfaced in the cosmetic industry. While the use of other methods such as waxing and shaving has been in practice for very long, they do not produce satisfactory results vis-à-vis their effectiveness and durability. Suffice it […]
Read More
May 3, 2021
5 Skincare Treatments People Are Getting in 2021
The cosmetic industry has made a place for itself in the UAE's tourism. It is easily classified as one of the many reasons people want to come to the country. Dubai alone is home to several beauty spas, salons, and cosmetic clinics offering all the modern procedures. The UAE cosmetics market is expected to cross […]
Read More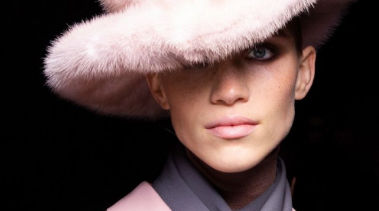 December 6, 2018
What you need to know about Threadlifts
The Thread Lift is a procedure that lifts the face without having to make any surgical incisions. Unlike a traditional face-lift, it is quick to recover from and does not require bandaging or dressings. As we age, gravity and time shows on our faces. Even those who are fortunate enough to have minimal wrinkles and […]
Read More
Five non-invasive treatments to help you look great for the holiday season
When we look good it helps us feel more confident, so with the holiday season just around the corner now's the perfect time to consider a revitalizing, non-invasive beauty treatment to lift the spirits. These quick, highly effective treatments can work wonders on a person's self-esteem, revealing fresh, radiant skin and eliminating wobbly bits. Better […]
Read More
Is Breast Augmentation right for me?
As with any major cosmetic procedure, the decision to have a breast augmentation should not be taken lightly. It is essential that you spend a good period of time considering all your options and finding a reputable, highly experienced surgeon who is willing to answer all your questions first. There will be things your surgeon […]
Read More
December 5, 2018
Are Cool-Sculpting results permanent? Everything you need to know about this non-invasive treatment.
The world's number one non-invasive fat reduction procedure, CoolSculpting has helped millions of people feel more confident about their bodies.  The treatment can be used on different parts of the body and delivers fantastic results on problem areas such as the stomach, thighs, upper arms and double chins. What is CoolSculpting? The concept was discovered […]
Read More