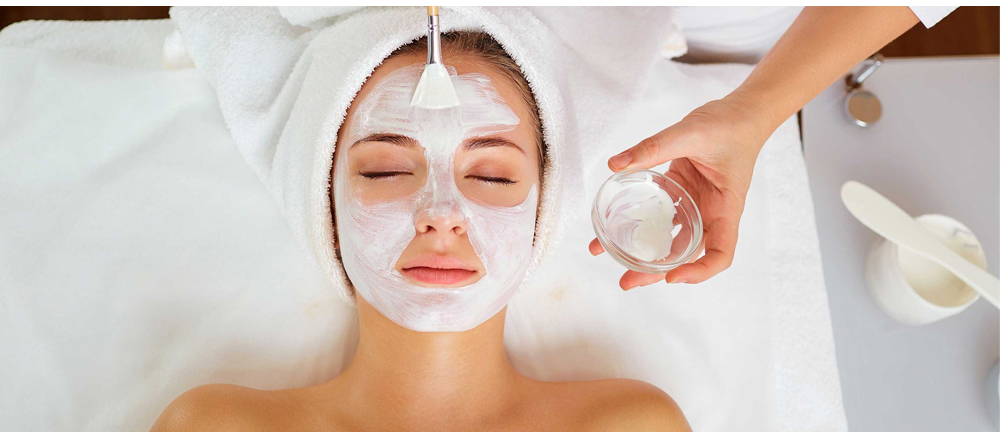 Different Facials Available at The Nova Clinic
Did you know that the global facial care market is expected to grow at a compound annual growth rate of 5.0% from 2019 to reach USD 132.7 billion by 2025? That sounds quite fascinating. And even more so, that the facial care treatment markets are going to increase.
In today's era, Dubai is definitely a booming cosmetic industry. While it might be a surprise for some, others who have been to the city of gold would believe so, for all the rightful reasons. The upscale cityscape, rapid developments, focus on research, an attractive investment hub, and an enabling ground for numerous industries to grow, earns the emirate a rightful spot in the emerging cosmetic industries.
Of the enormous cosmetic treatments, facials remain a popular choice amongst customers. These facials can be generic or more specific, depending upon the client's skin type. Nevertheless, they continue to benefit the clients and deliver impeccable results.
The Nova Clinic by Aesthetics International, being a leading name in the cosmetic industry in Dubai, offers various types of facials performed by professionals Here are some of the most sought-after facials available here:
Different Facials Available at The Nova Clinic
HydraFacial
There is a high probability that you have already come across the very famous HydraFacial. If not, you have seen it on your favorite Instagrammer's story and how relieved they are of the results. Its popularity can be adjudged by the fact that a HydraFacial is performed every 15 seconds in the US.
HydraFacial is ideal for men and women alike, safe for teenagers and adults. With detox, exfoliation, extraction, and serum-infused steps, your skin looks radiant and dewy.
Not only this, HydraFacial is a preferred choice for those who are red-carpet guests or have an upcoming wedding, because it gives them the much-needed glow. Yeah, HydraFacial's huge preference is utterly fascinating!
AquaGold Facial
Who doesn't want flawless, fresh skin? With our fancy AquaGold Facial treatment, you will get your preferred skin type and tone, in a manner that it works through. Our team uses these customized facials that combine hollow micro-needling with some ingredients that are beneficial for the skin.
This quick treatment lasts 35 minutes with a painless procedure. It is ensured by applying a numbing cream so you don't feel a thing. Once the treatment completes, you may feel a plumping effect on your face for a while. Customized treatment remains the most profound aspect of this treatment, as the results vary from patient to patient. The ingredients chosen can vary between antioxidants, stem cells, specific pharmaceuticals, PRP, and beyond, making it a go-to option for many.
Profacial
Profacial is a comprehensive and single-stop solution for multidimensional, and effective facial care. It combines four technologies, namely AquaPeeling, Ion Lifter, Multipolar RF, and Ultrasound. This means, combining the benefits of all these facials will bring out more favorable outcomes for the client.
With sound technological incorporation, Profacial reduces wrinkles, evens out the skin tone, controls oil and congested skins, and hyperpigmentation for a clear and fresh look.
Dermapen Mesofacial
This revolutionary skincare treatment attracts patients from all over the world to fly here, and get quality and effective treatments. Being pioneers of Dermapen Mesofacial in Dubai, the technology penetrates the skin a hundred times every second, triggering the healing process. This results in an instant tightening and plumping effect, removing wrinkles and uneven areas for clear and faultless skin.
Dermapen Mesofacial is known for smoothing complexion, improving tone, revitalizing and refreshing the skin. You just have to wait for two days to see visible results. Until then, you can trust the specialists from The Nova Clinic for the exceptional care and attention that they give.
Fire and Ice Facial
You must be curious about this type of skincare treatment, and for all the rightful reasons, you should be! After all, it is among the most sought-after facials preferred by the Red Carpet guests and the A-listers. These might be your favorite people too!
The fire part of the Fire and Ice Facial is an intensive resurfacing masque while ice is the cooling and soothing part. Together, these two elements reduce hyperpigmentation, wrinkles and promote cell renewal.
Oxygen Facial
Do you still miss the youthful and energetic days? Well, we all do. Although we cannot rewind the days and travel back, Oxygen Facials can do wonderful results on your skin and restore facial youthfulness. It deploys the use of a machine that sprays highly concentrated oxygen molecules in the outer layer of skin. This spray includes minerals, vitamins, extracts, and nutrients that give smooth and plumper skin.
Moreover, Oxygen Facial is known for providing strength, elasticity, moisture, and radiance to the skin. The results are instant and recover fast. With reduced size, you will have less dust and dirt on your skin and a fresh and younger appearance.
Deep Cleansing Facial
When it comes down to asking, who should get Deep Cleansing Facial, the answer is YOU and everyone you know around. Regardless of age or gender, it works for all. The reason being, air particles from the heavy air pollution can enter the pores and settle there. With consistent Deep Cleansing Facial, these pores can be cleaned.
Getting a professional Deep Cleansing Facial from The Nova Clinic every 4-6 weeks will remove the dead skin, reveal a fresh layer, and also treat the problematic areas. This type of facial, being part of spa treatments, allow the clients to undergo self-care and stress relief in a peaceful and relaxed environment.
DMK Enzyme Therapy Facial
An Innovative treatment style and one of the popular facials, DMK Enzyme Therapy Facial is available at The Nova Clinic. Unlike the rest, this facial gives quite a fascinating experience to clients. Here's how! After application, it starts to tighten and harden, like cement. As it begins the reverse osmosis process flushes out the impurities, while the client rests on the soft treatment bed for 45 minutes.
This wholesome skin treatment is for people of all skin types. Rather than treating the outermost skin, it penetrates deep inside, treats the symptoms, and brings balance. The results are simply astonishing.
Remember that DMK Enzyme Therapy Facial cannot take you 10 years back, instead, it returns the skin to generic potential. Meaning your skin will be just like before it came in contact with the environment. Isn't that amazing and refreshing?
Think Through and Make Your Pick
While each and every one of these facials commit to delivering impeccable results, it still comes down to making the right pick. This depends upon your usage frequency or the upcoming event that you are preparing for. Therefore, it is always wise to compare the options and also consult your doctor for optimal results. Incorporating an expert's advice, like the authorized skin consultants of The Nova Clinic, can take you and your skincare, a long way ahead.